STIKBALL, STICKY UNICORN POO AND STICKY UNICORN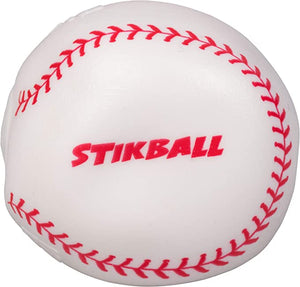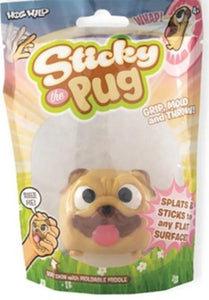 STIKBALL, UNICORN POO AND STICKY PLUNGER ALL HAVE A STICKY OUTER SURFACE AND A MOLDABLE MIDDLE.  REAR BACK AND THROW IT AGAINST WALL AND DOORS.  WHEN IT HITS A FLAT SURFACE IT SPLATS!!
IF IT GETS DIRTY JUST WASH UNDER COLD WATER AND IT WILL RETURN TO IT'S ORIGINAL STICKY SURFACE!!
WARNING:  NOT SUITABLE FOR CHILDREN 3 AND UNDER