CLOVER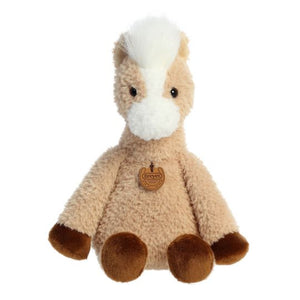 Cuddle Buddies are Breyer's newest, softest horse plush made to be the perfect plush companion for any equestrian. Clover is a golden brown horse with a sweet facial expression.
- 12 inches in size.
- High Quality Materials make for a soft and fluffy touch.
- Sweet lovable facial expression.
- Quality materials for a soft cuddling experience.
- Perfect gift for those who love Breyer Horses.