MY SLEEPY SLOTH - SNAP & SNUGGLE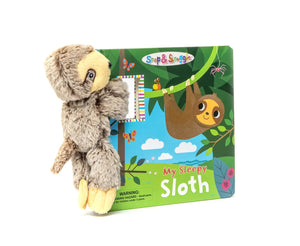 Sorry, this item is out of stock
The Buddy & Barney Snap and Snuggle My Sleepy Sloth will make your kid chuckle with glee. Its adorable sloth design and snugly texture engage your kid in endless hours of play. Let your little one befriend a cutesy sloth and explore the dreamy world of imagination.
Snap the fluffy plush toy onto your arm, leg, wherever...! and snuggle
WARNING!!  SMALL PARTS - CHOCKING HAZARD - NOT FOR CHILDREN UNDER 3 YEARS!!