What Part of I Want To Go To Mimi's Don't You Understand?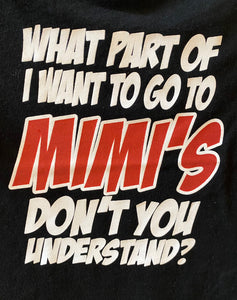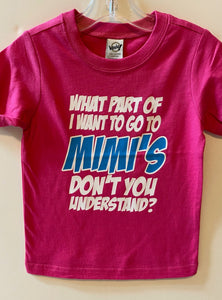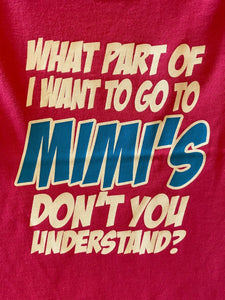 Sorry, this item is out of stock
WHAT PART OF I WANT TO GO TO MIMI'S DON'T YOU UNDERSTAND? T-SHIRT.
SHIRT IS AVAILABLE IN BLACK AND HOT PINK COLORS.
Shirt is 100% cotton.

Colors may vary.
Remember when deciding size, they will always get bigger!!